Flight Lite
Are you looking to upgrade your current desk set-up? Flight Lite is our single motor height adjustable table and memory display.
Transition to your desired height seamlessly, whenever you feel like sitting or standing while working.
Comes with a rounded edge corner table top, Flight Lite has the option to add-on the anti-collision function. Driven by German engineering and motor made from Taiwan. It is covered with a 7-year warranty.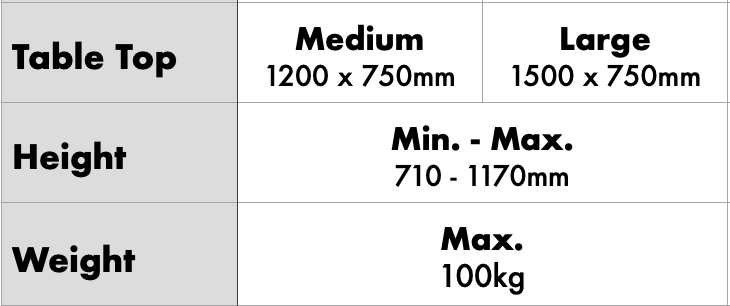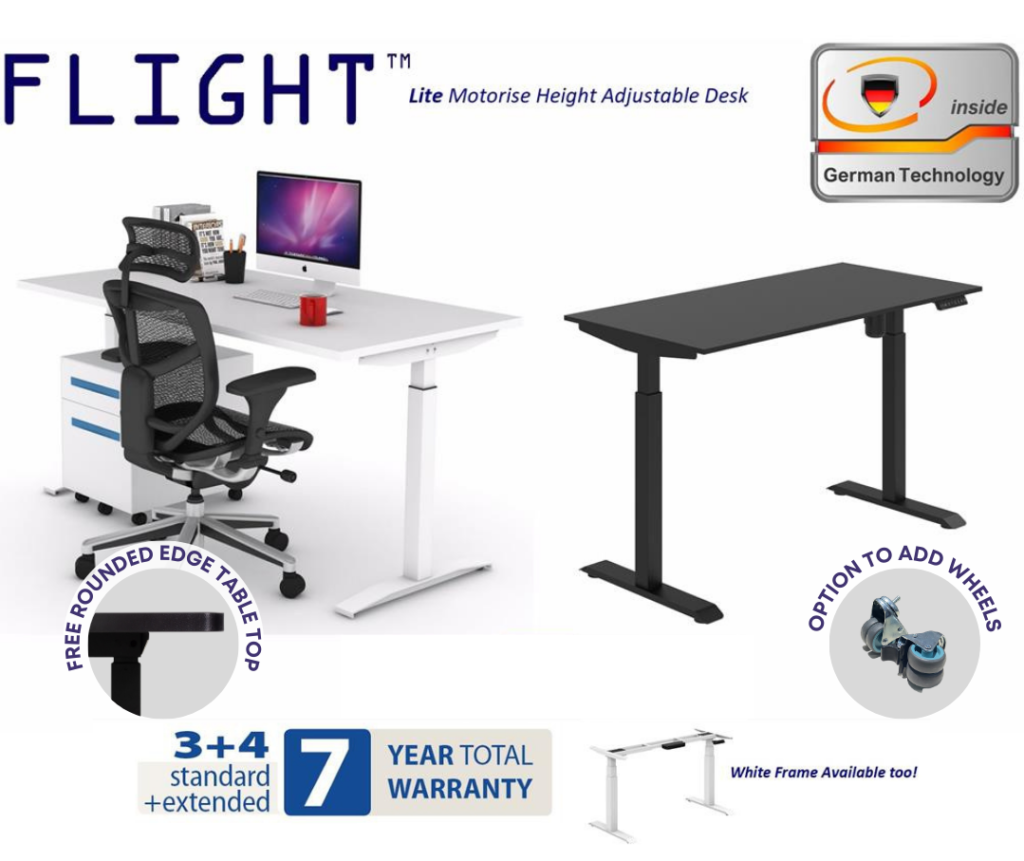 Our Flight Lite has a 7-year warranty – without compromising on its quality.
Flight Lite has single motor powering the frame for height adjustment.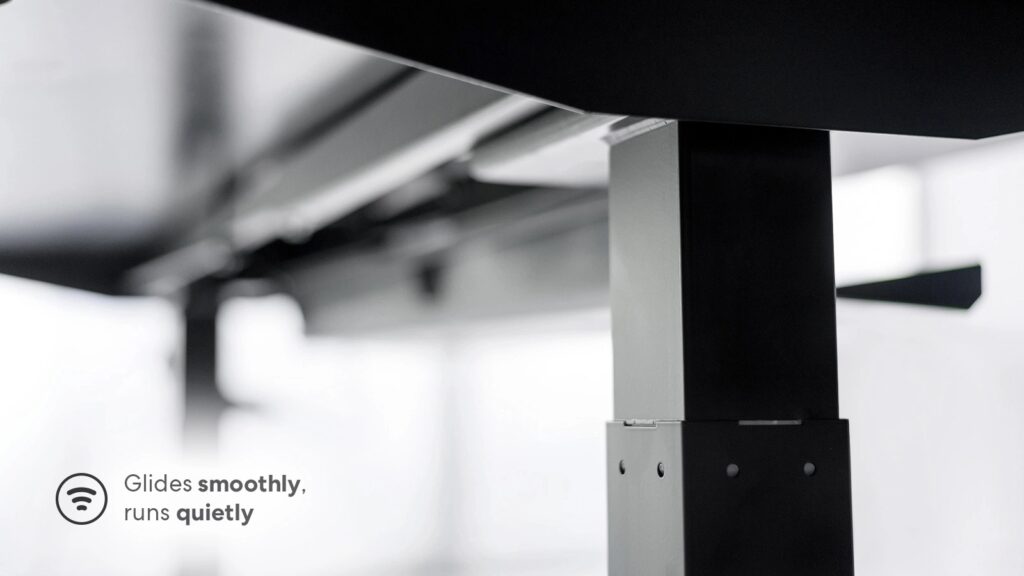 We integrate TiMotion's control box (anti-impact function), motor (quiet) and controller (memory display with sleep mode – (interchange between cm and inch reading) into building our Flight Lite height adjustable desk for a seamless height adjustment. TiMotion has over 2000 employees working together throughout the world in 6 manufacturing facilities and 13 subsidiaries. They are the premium brand of control box, motor and controller in the industry.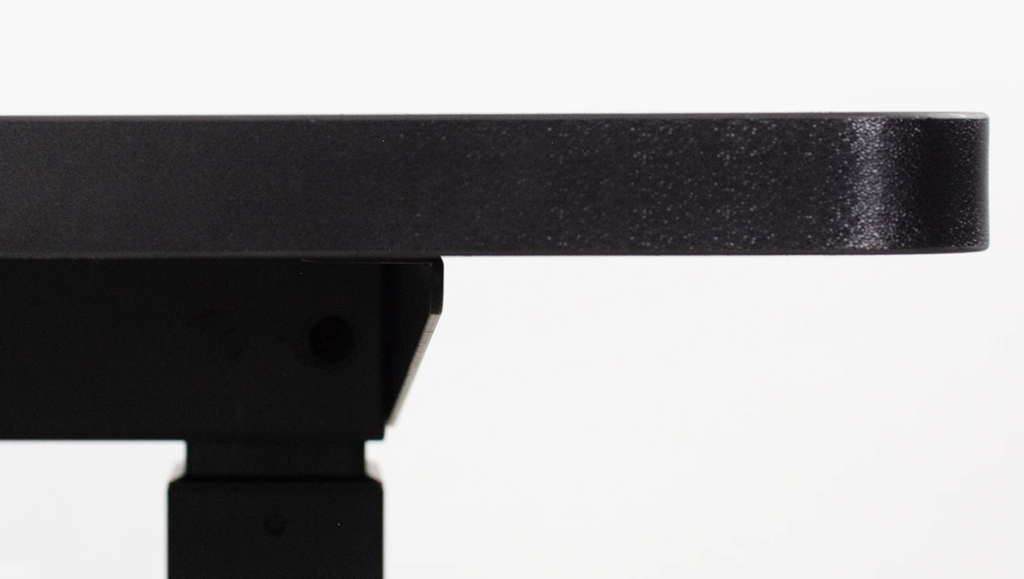 Our eco-friendly table tops are not the usual 18mm thickness. We believe in providing the best for our customers thus we insist on using 25mm thick table tops. It is also scratch and water resistant. Sparing no details, we also use 1mm thick edging for the whole outline of the table top, these edging are resistant to slight knocks and act as a protection for your desk.
On top of that, all our existing table tops have rounded corners – leaving no sharp edges. We only source the best parts to build the most comfortable sit stand desk for you!
One of the main concerns of customers looking for height adjustable desk is its stability. Our Flight Lite model uses a 650mm long slope inclined foot plate for added stability.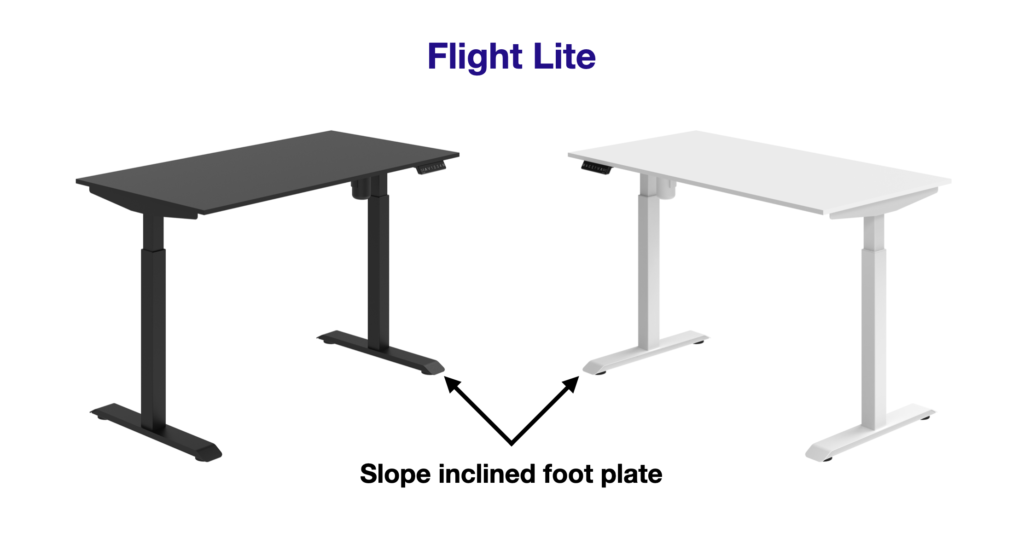 Flight Lite video demonstration
Flight Lite live photos & videos